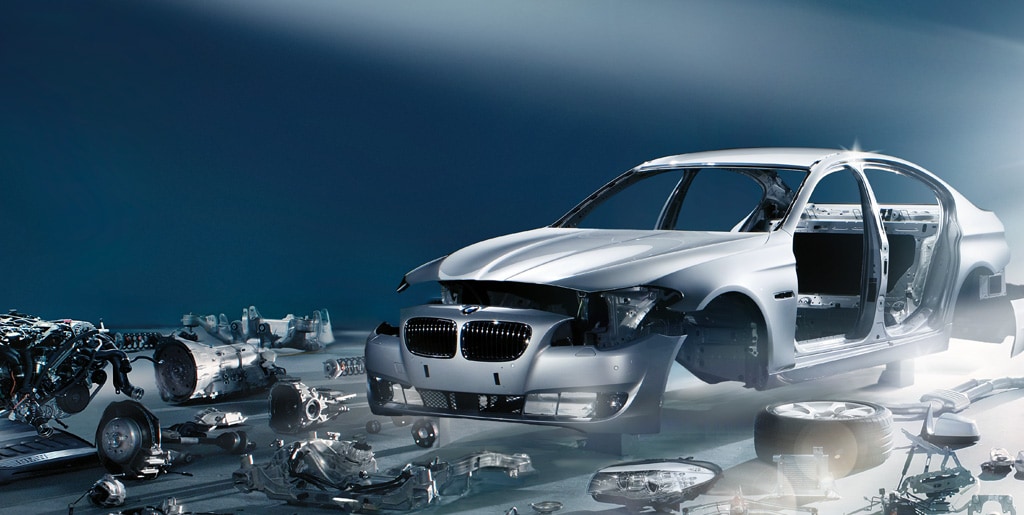 WHY ORIGINAL BMW PARTS?
As a BMW owner, you have the right to request that your vehicle is restored with Original BMW Parts. Manufactured for superior quality, fit and finish, they are the same as the parts that came with your BMW - and are best capable of preserving your vehicle's handling and performance.
WHAT HAPPENS DURING A COLLISION?
Damage caused by an accident often runs deep, impacting the complex structural integrity, mechanical and safety systems vital to the performance and electronic features of your BMW. Thus, limiting repairs to the site of impact may not be enough to restore performace.
A DEEPER UNDERSTANDING
Only BMW Certified Collision Repair Centers possess the technology, tools, equipment and expertise to locate problems beneath the surface, delivering more accurate and precise diagnoses for repairs, both inside and out.
120 HOURS OF TRAINING AND COUNTING
Each technician at a BMW Certified Collision Repair Center undergoes more than 120 hours of BMW vehicle-specific training. Meanwhile, continuing education keeps technicians current on newly-launched models and the latest advances in automotive repair technology
STATE-OF-THE-ART EQUIPMENT
To be part of a BMW-certified program, a collision repair center must be equipped with industry-leading diagnostic instruments, approved measuring equipment, spray booth systems, hand tools, spot welding apparatus and more. In short, BMW has always stood for the highest standards in the automotive industry-and we intend to keep it that way.