Take a Ride in the BMW X5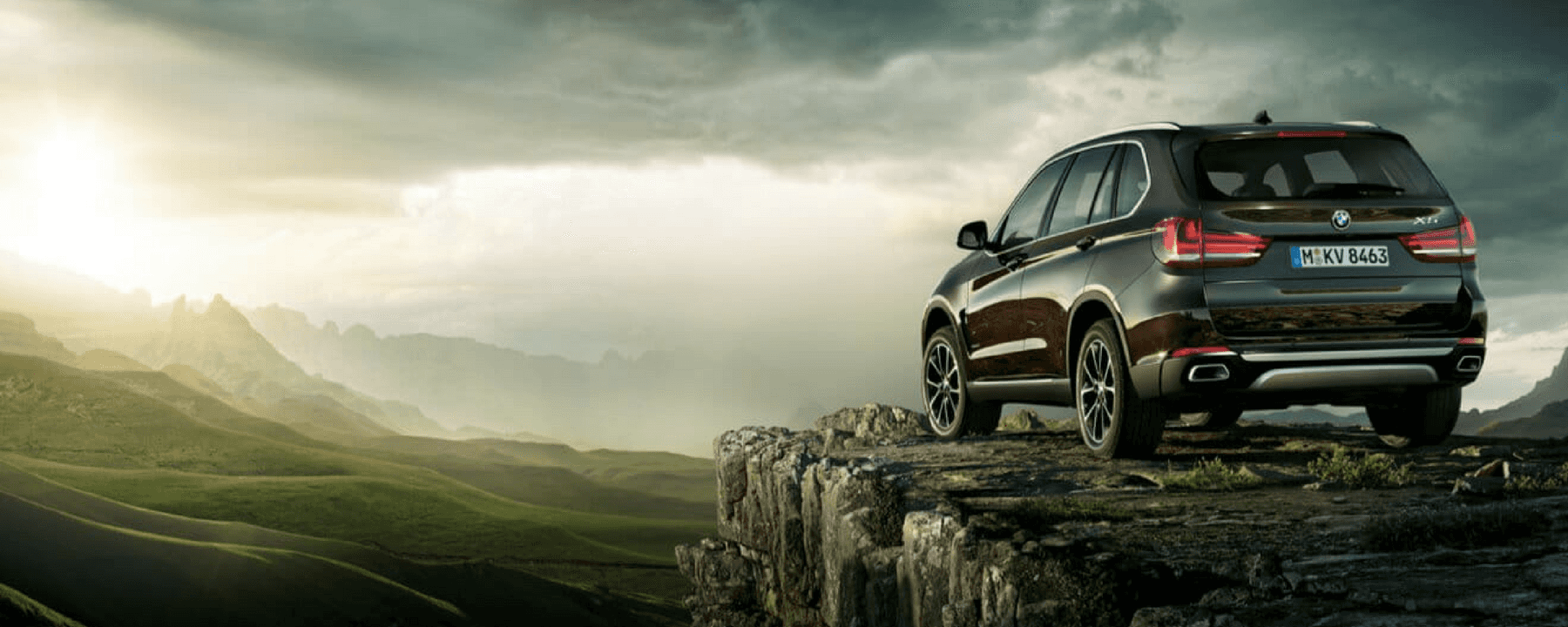 "The BMW X5 is the epitome of escapism, ready to hit the road at a moment's notice. With a quartet of powerful engines to choose from, a spacious interior, and unmistakably adventurous BMW style, this Sports Activity Vehicle® is your ticket to drive anywhere you want to explore," says BMW.  With the 2018 BMW X5, Wilmington drivers can experience not only the ultimate level of driving luxury, but the sportiness, convenience, and all-terrain capability of an SUV, or as BMW deems them, Sports Activity Vehicles®.
The 2018 BMW X5 offers up to three rows of seating, great gas mileage at 56 miles per gallon, and a powerful engine output of 445 horsepower. Three trim packages are available for the 2018 BMW X5: the rugged xLINE, the first-class LUXURY, and the high-performance M SPORT.
The 2018 BMW X5 offers top-of-the-line modern technology, too, including iDrive 6.0 with voice-activated navigation and infotainment controls. Head-up display features keep your eyes on the road with holographic windshield imagery, and Wilmington drivers can stay connected on the go with wireless charging and a built-in WiFi hotspot.
Learn more and test drive the BMW X5 today at the BMW of Wilmington dealership.
BMW of Wilmington is Eastern North Carolina's top BMW dealer serving Wilmington, Carolina Beach, Oak Island, Ocean Isle, Topsail, Rocky Point, Elizabethtown, Clinton, Fayetteville, and other surrounding areas.