Construction update 03-24-2018
Spring has officially sprung and so have many of our new exterior plants this week! We have simultaneously pushed the interior and exterior work and really excited on how activities are coming together.
---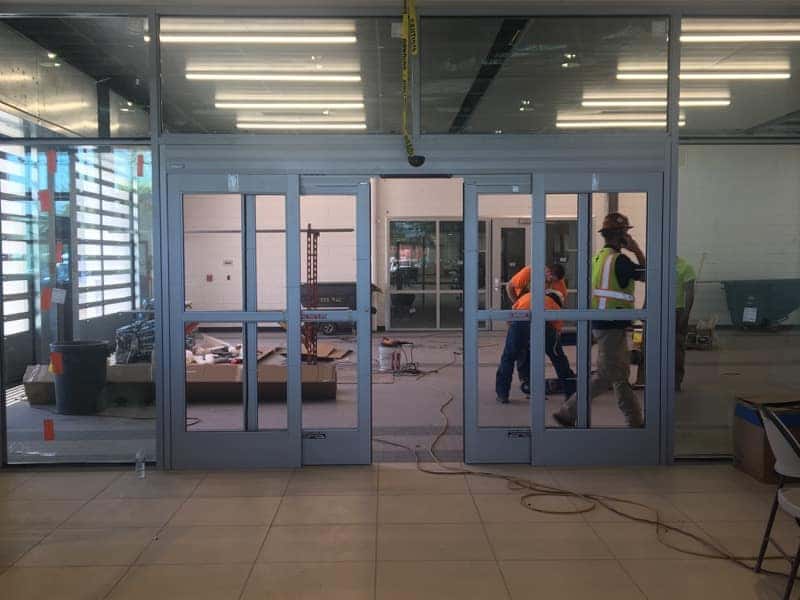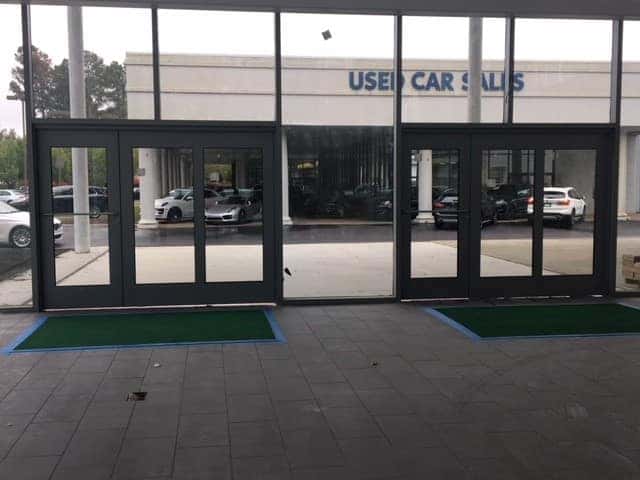 Exterior doors are now installed keeping the cold weather out!
---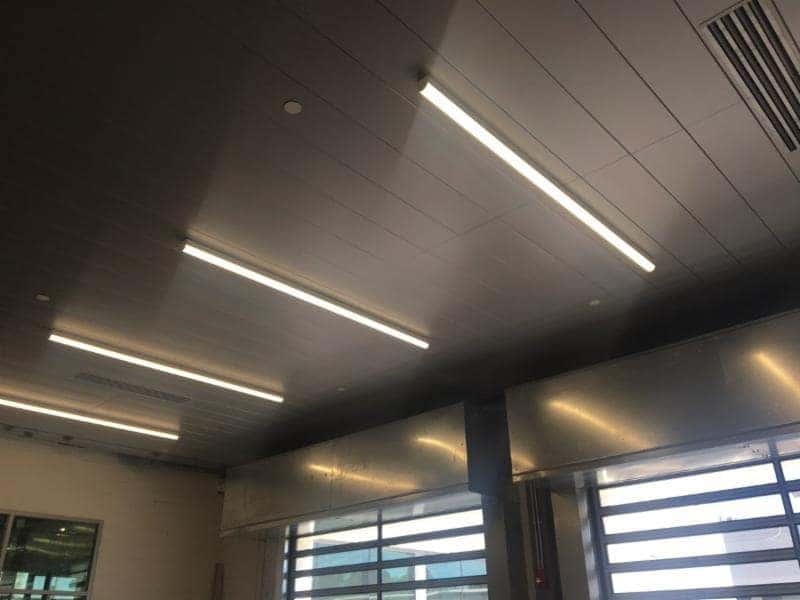 Overhead garage doors are now complete with the boxes installed to cover the rapid speed motors.
---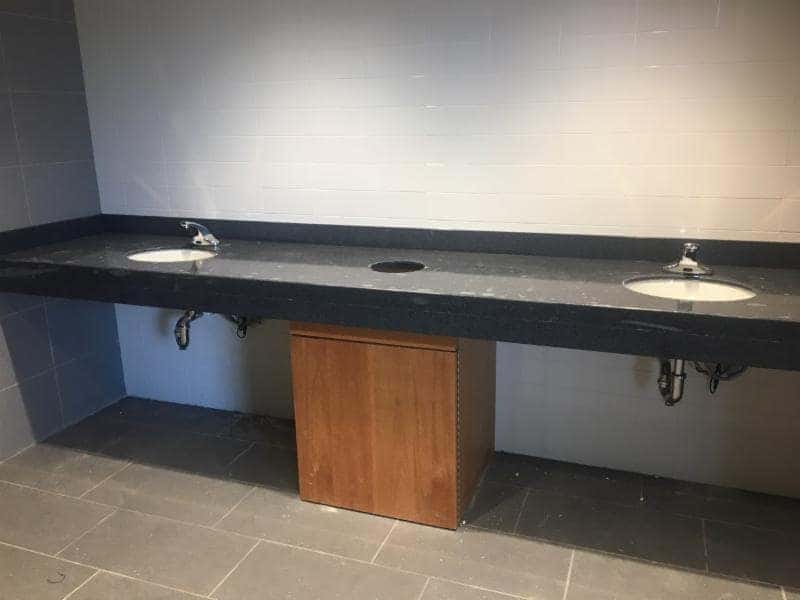 Continued installing service equipment. The hose reels above the lifts will provide compressed air, water, oil, and lights.
---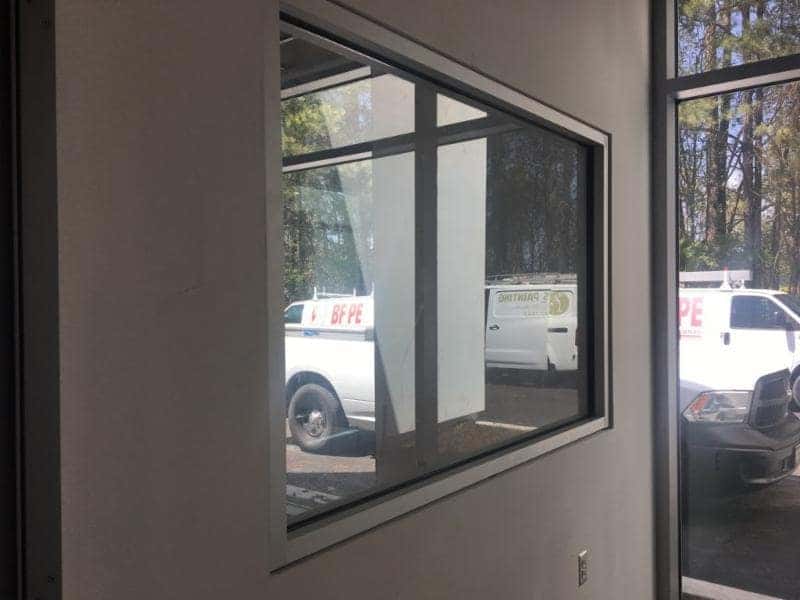 Fans in the service area are all installed down the center of the room.
---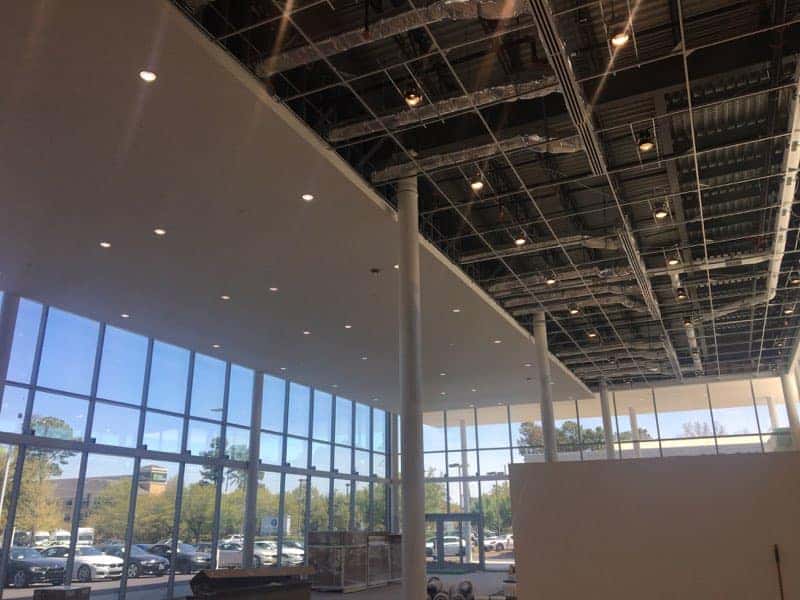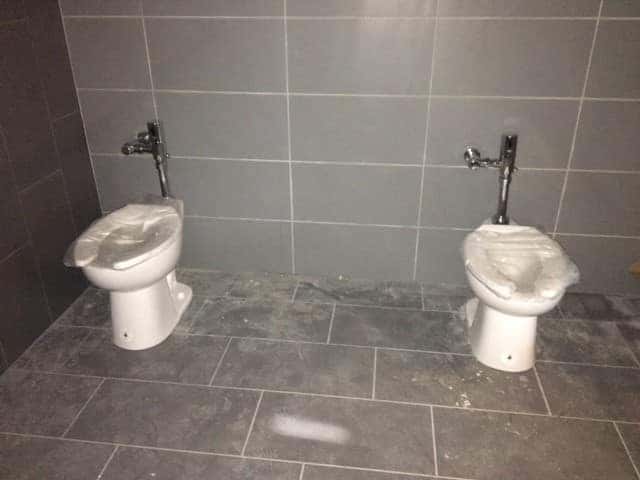 Men's and women's restroom toilets are now installed in the sales area.
---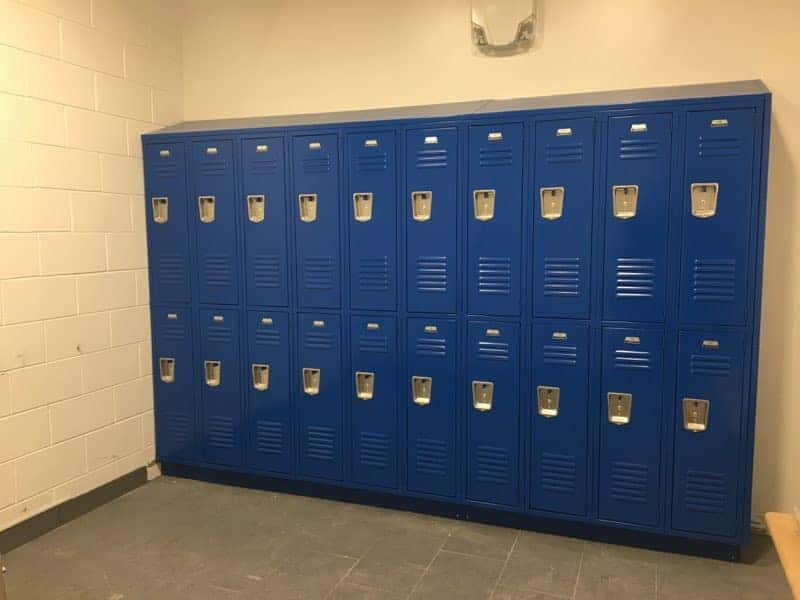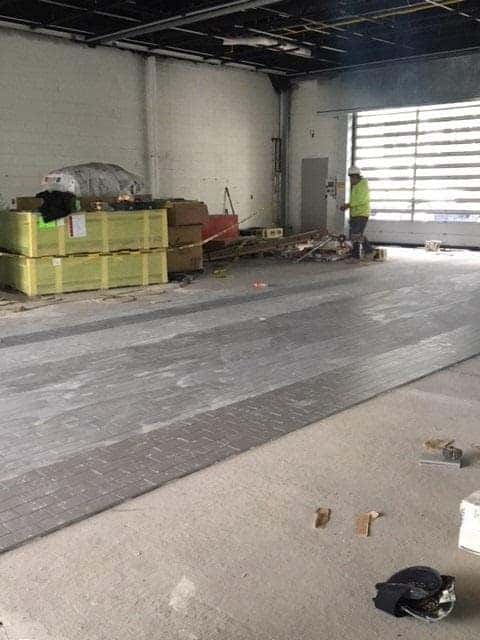 Tile in the sales area (left) received grout. Tile in the service drive (right) is being installed.
---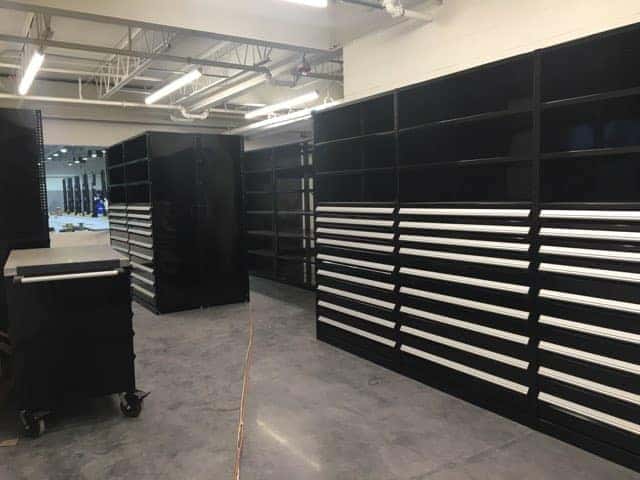 Linear metal ceilings started in the service drive.
---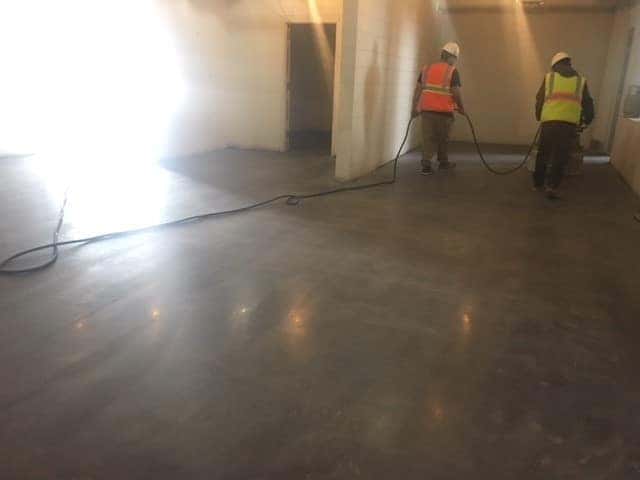 Polished concrete in the parts department will be finished quickly!
---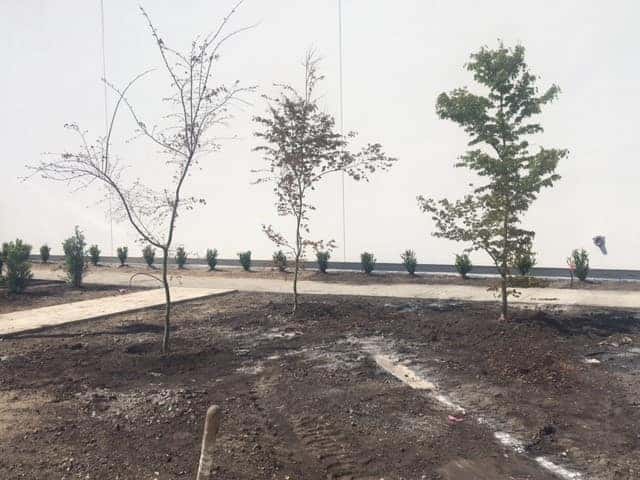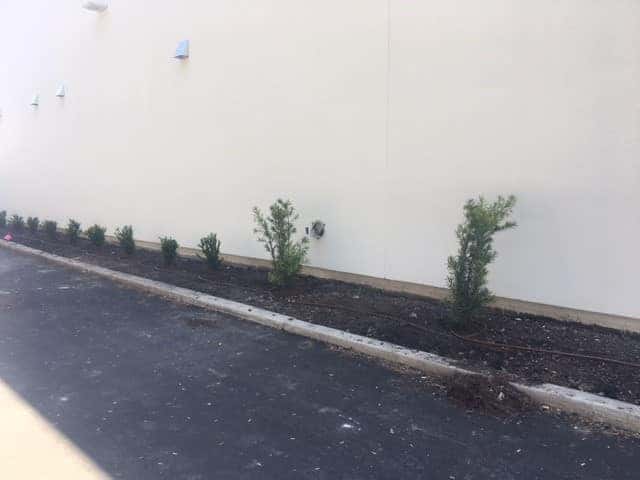 Parking lot landscape beds and the landscaping around the exterior of the building brings a nice pop of green!
---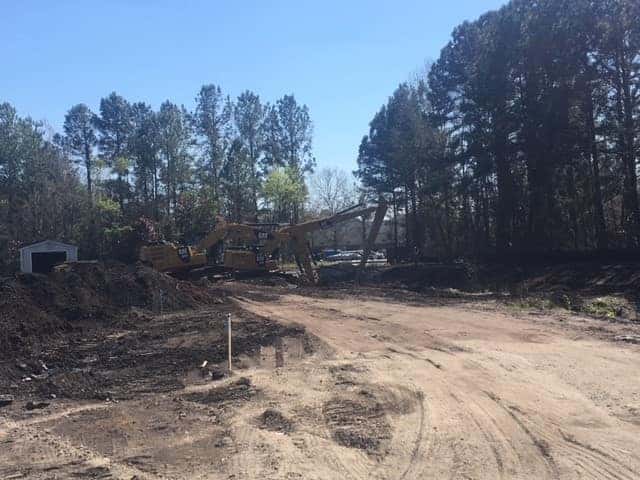 Digging of the retention pond began at the end of the week!
---
Upcoming Week Look Ahead:
Continue installing plumbing fixtures
Receive casework delivery
Continue flooring finishes
Continue ceiling finishes
Install shelving equipment in parts departments