Construction update 03-31-2018
There are several really amazing things throughout this building, however one of the favorites is the new service department. It is exciting to give the hard working service crew a beautiful place to do what they do best! With the lights now powered on, we were able to snap this great picture to share.
---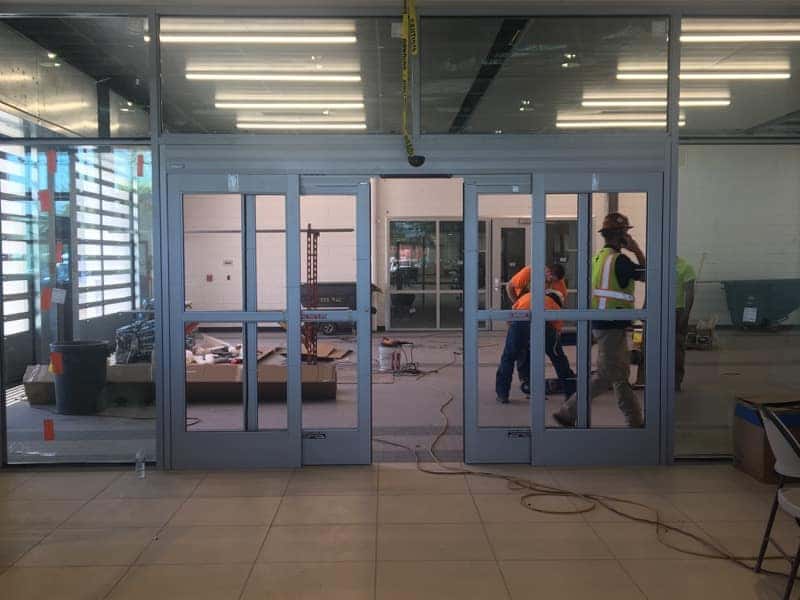 ---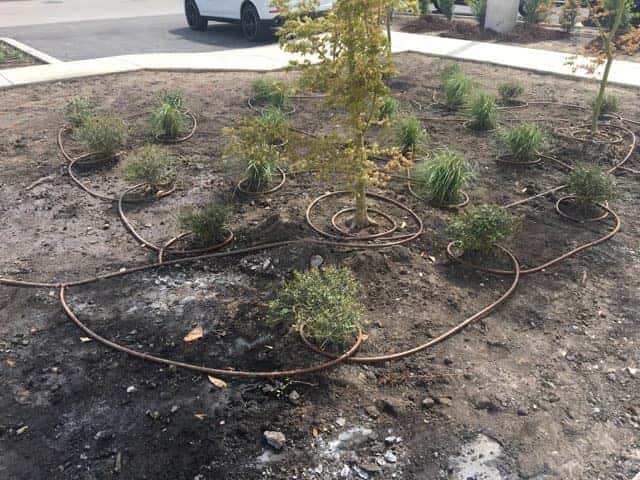 Irrigation lines are installed to provide necessary watering.
---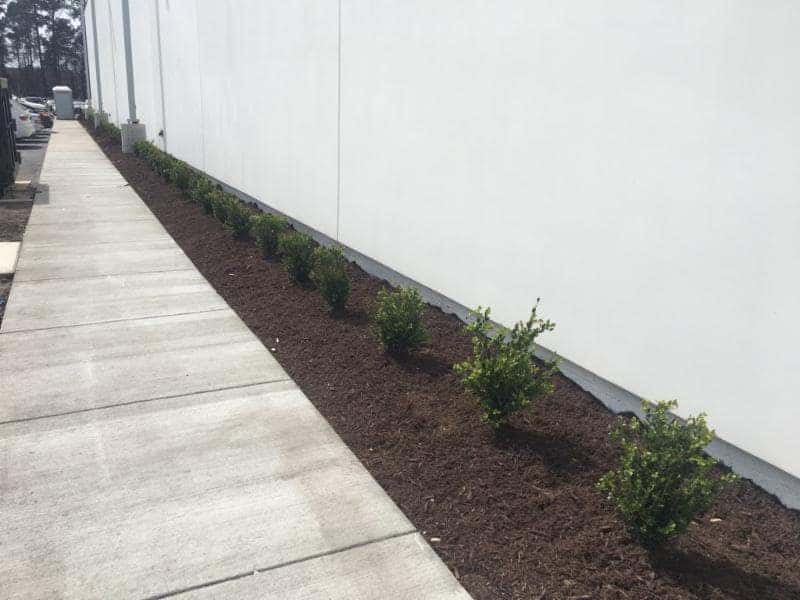 The landscaping crew has started laying mulch around exterior of building.
---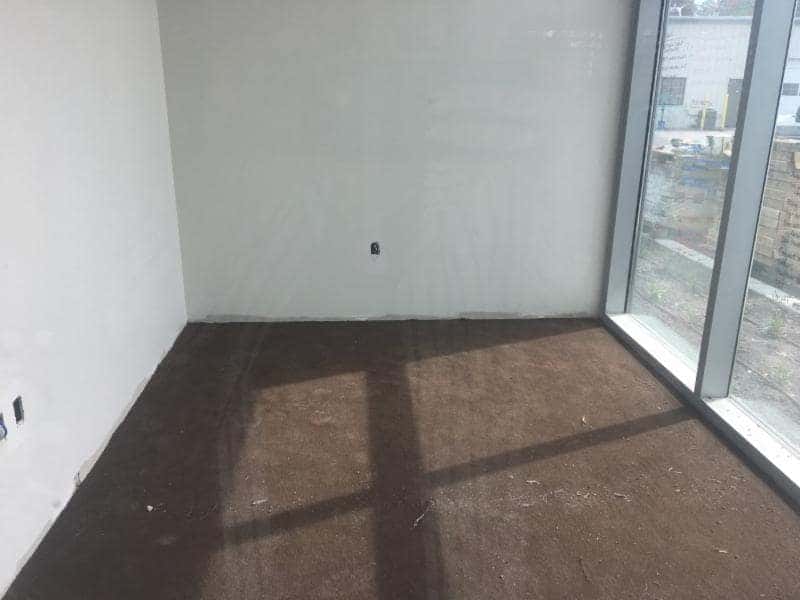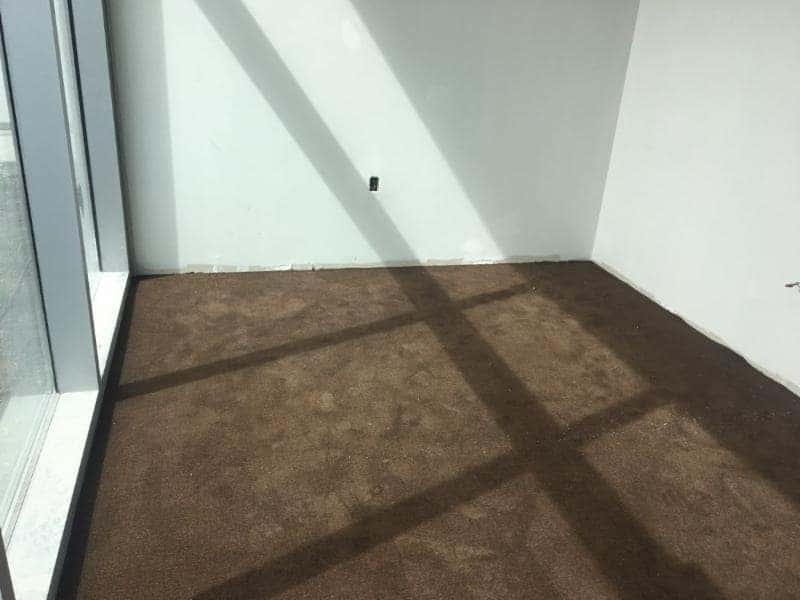 Several of the offices have received carpet.
---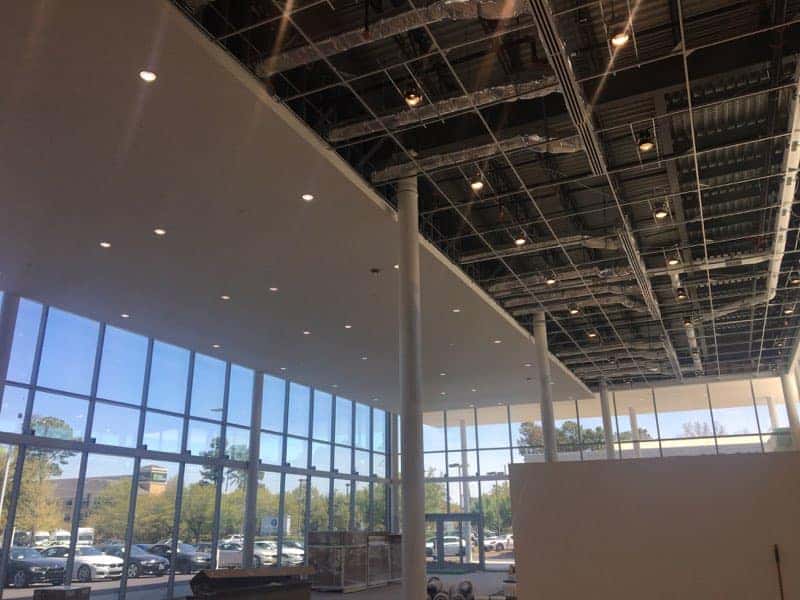 The polished concrete floors in the parts department are complete and ready for shelving.
---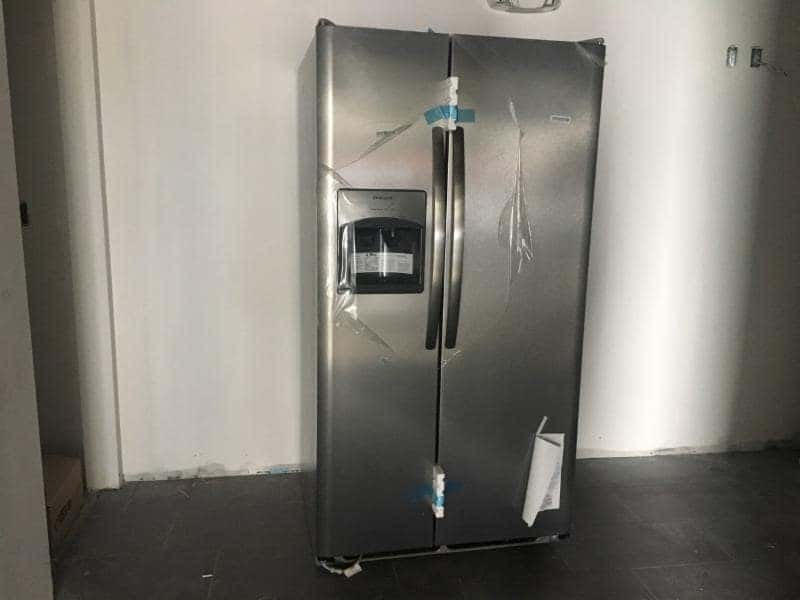 Appliances were delivered for the break-room.
---
Upcoming Week Look Ahead:
Continue carpet and VCT flooring
Counter-tops will be delivered
Install sliding door
Finish installing ceiling tiles