Construction update 04-07-2018
We are reaching our thirty day mark for the employees of Baker BMW to begin utilizing the new space. Our trades have been working diligently to finish specific check-list items each day. We have also partnered with QAT and SyncStorage to continue the service and parts department furnishings.
---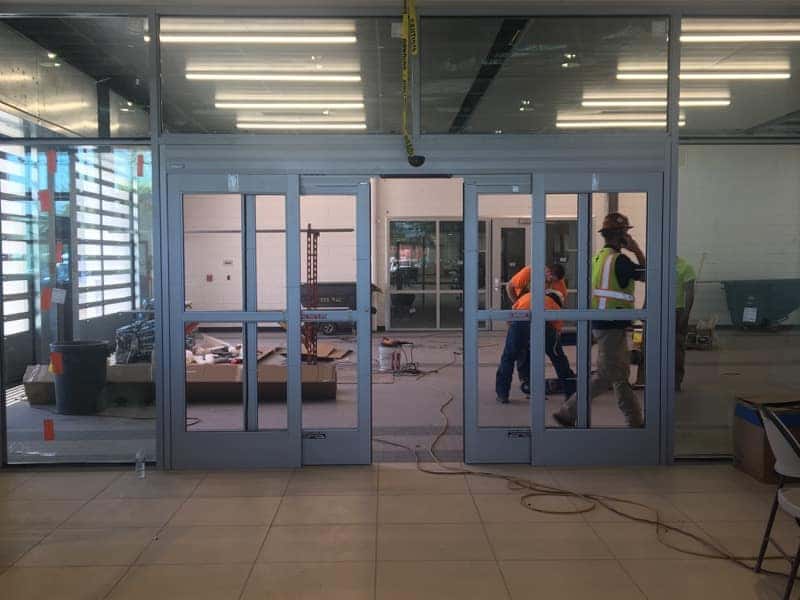 The sliding door is installed between the sales area and service drive.
---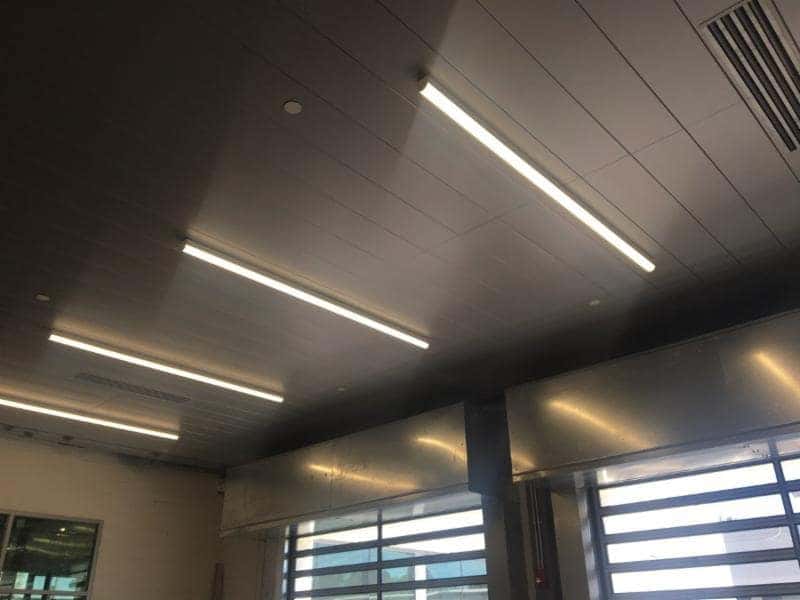 Linear metal ceilings are installed above the service drive.
---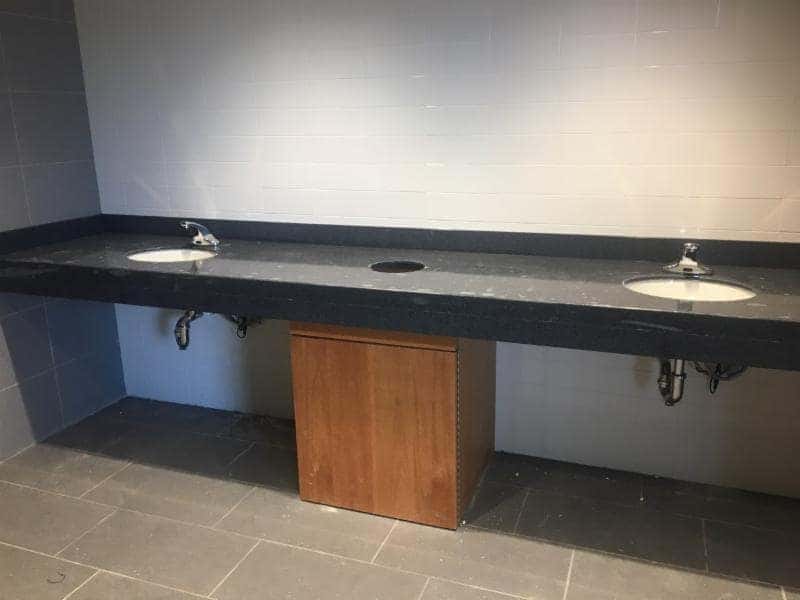 Bathroom vanities are installed with sinks and faucets.
---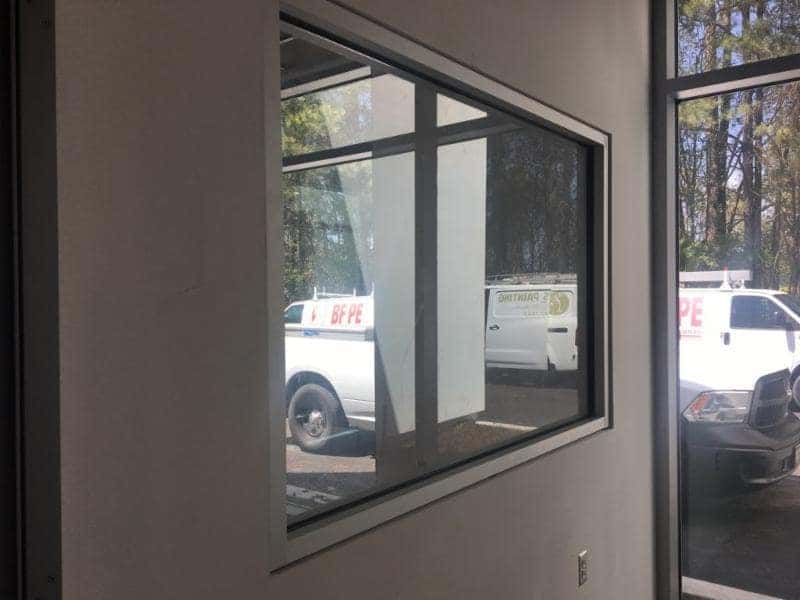 The installation of the window between office areas is installed.
---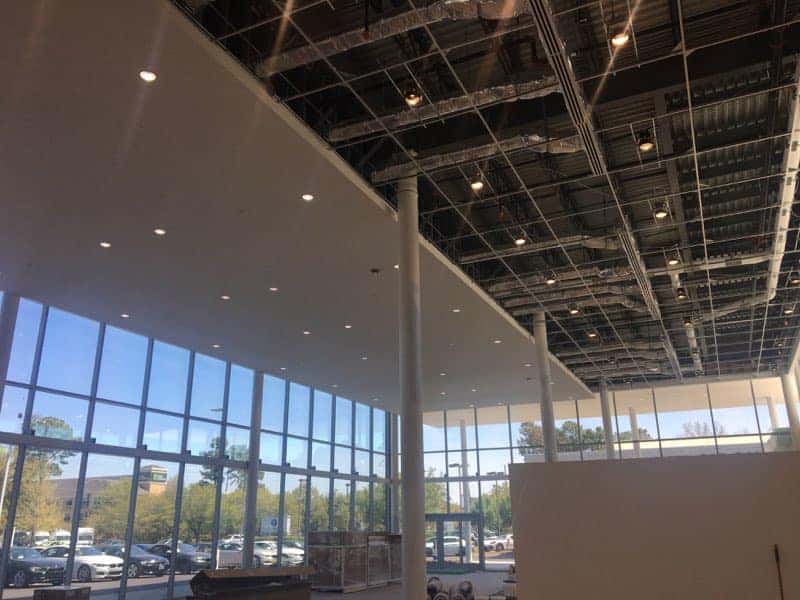 All lights are now shining bright throughout the sales area and restrooms.
---
Upcoming Week Look Ahead:
Install VCT flooring in service area
Finish ceilings throughout sales and service
Continue installing plumbing fixtures
Continue installing owner provided furnishings
Install restroom partitions