Construction update 04-14-2018
More excitement is taking place in the new BMW of Wilmington dealership. The user group has decided to add a 2nd floor conference room in the sales area. The new mezzanine will be accessed by a new set of stairs and house approximately 600 square feet!
---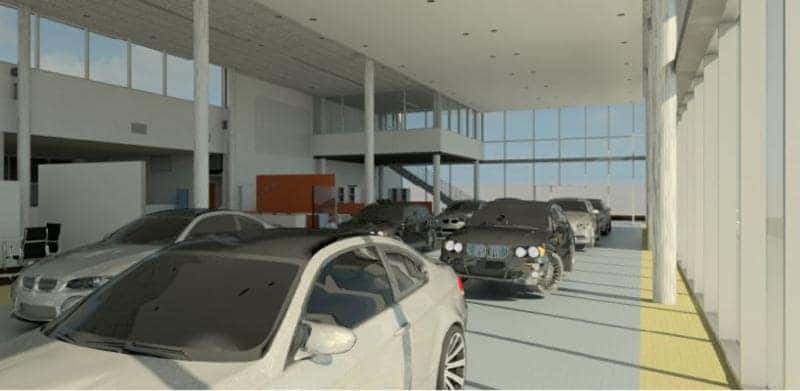 ---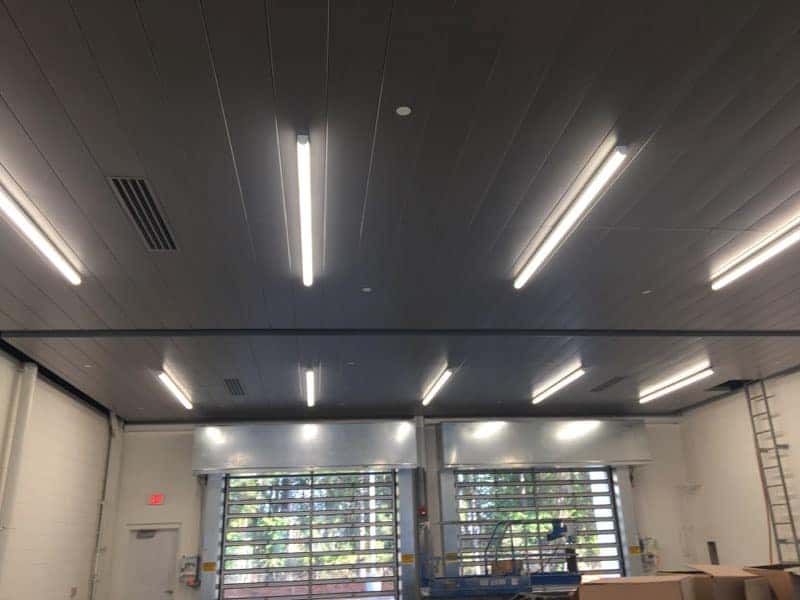 Completed linear metal ceiling installation at the service drive.
---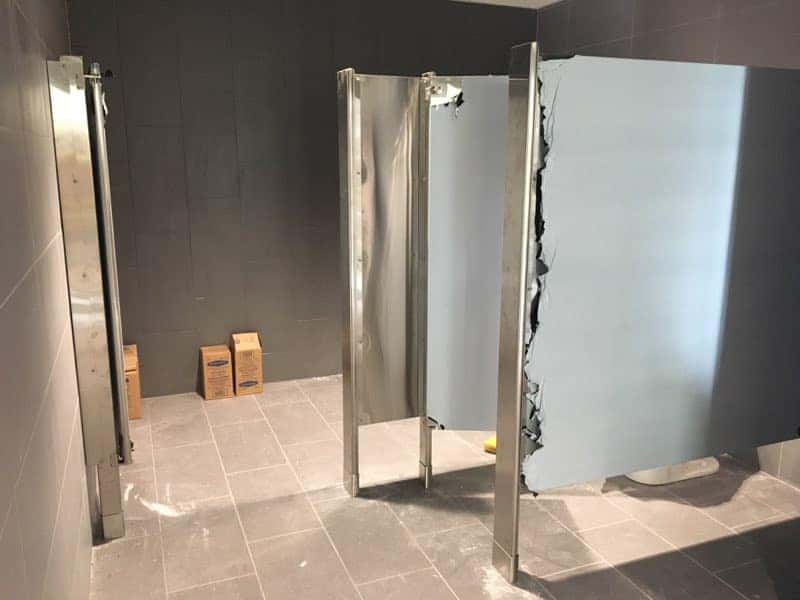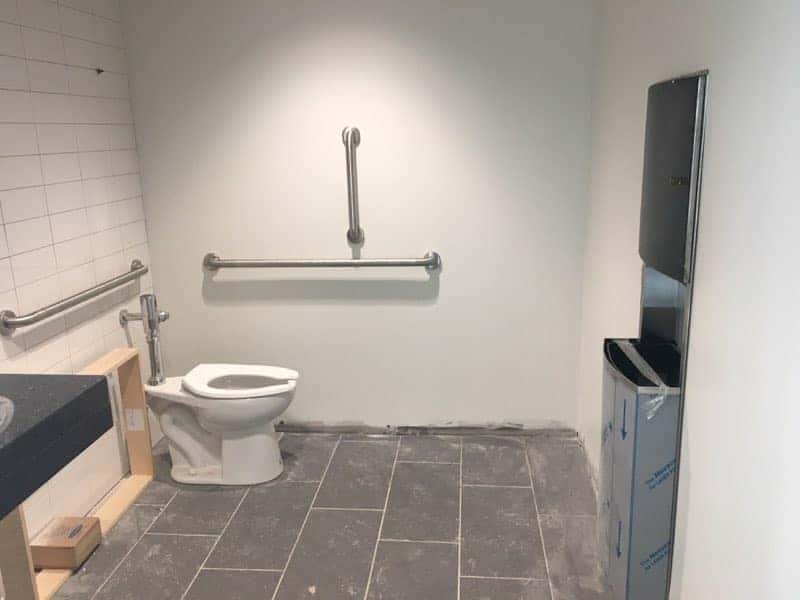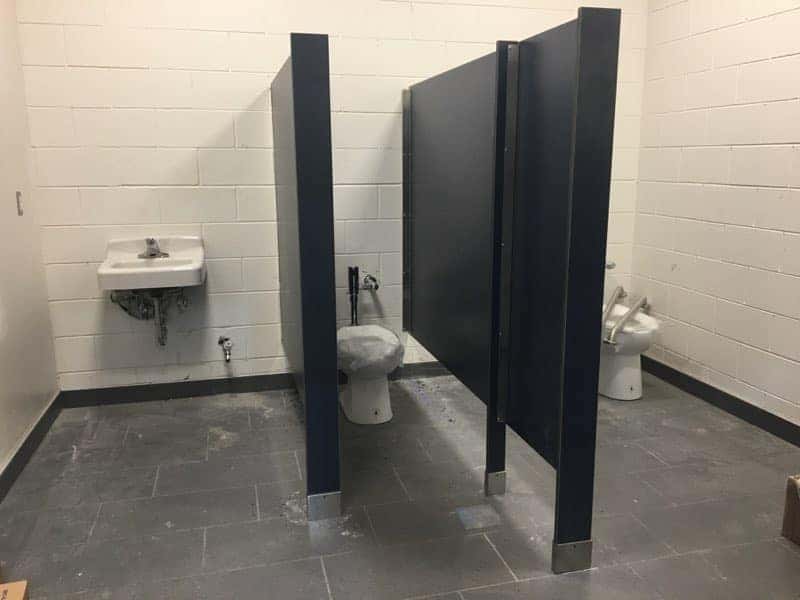 Bathroom partitions and accessories are in the process of being installed in all bathrooms.
---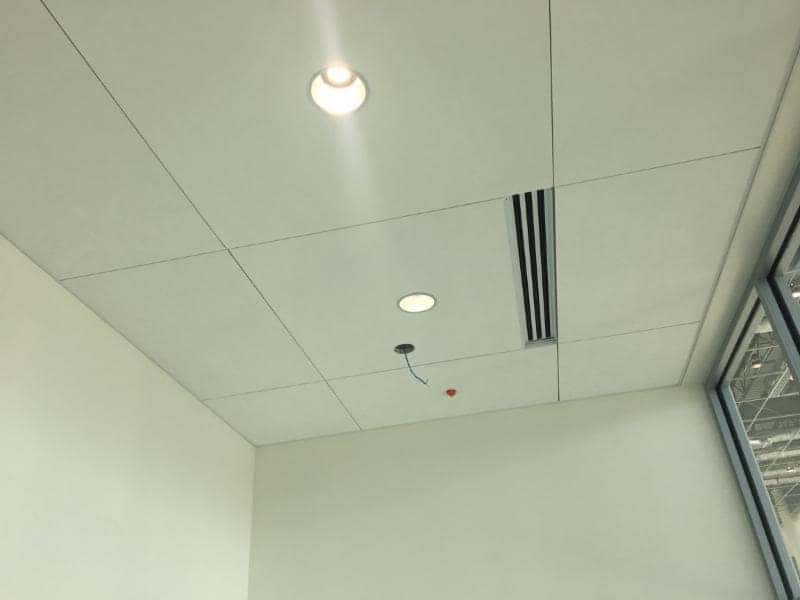 Ceiling tiles are now installed in the offices of the sales area.
---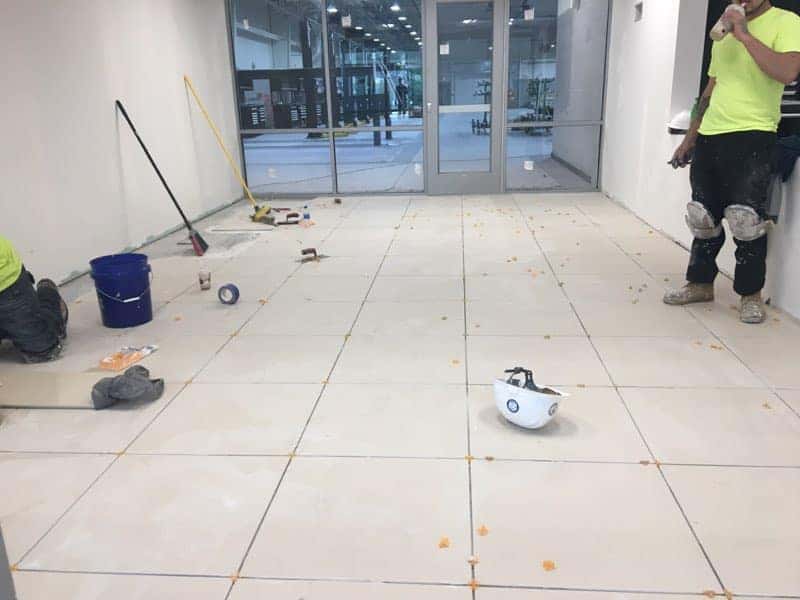 Floor tile in the parts department lobby is installed.
---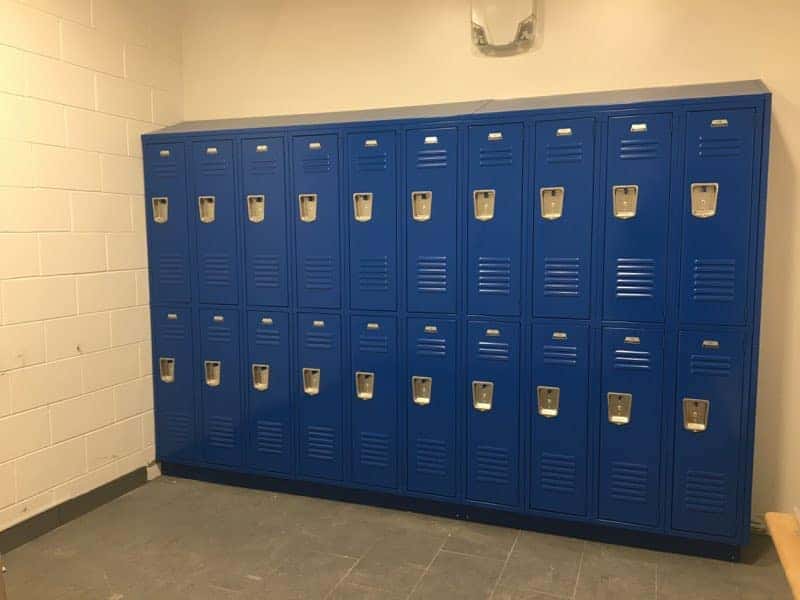 Metal lockers are installed in the service area men's bathroom.
---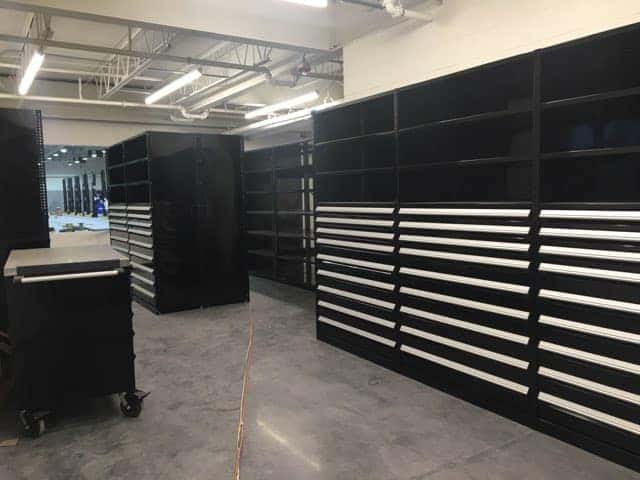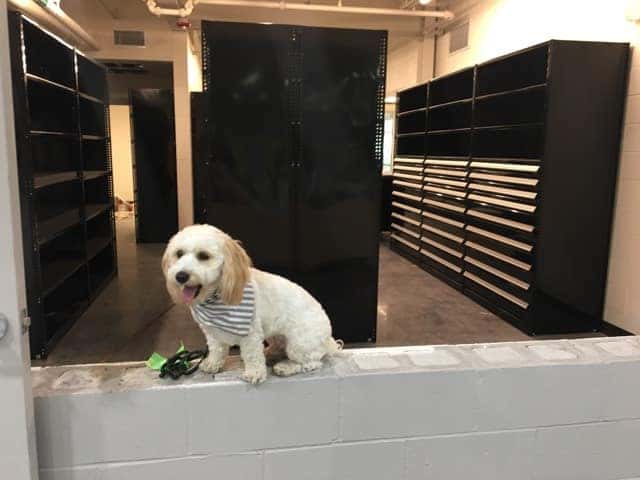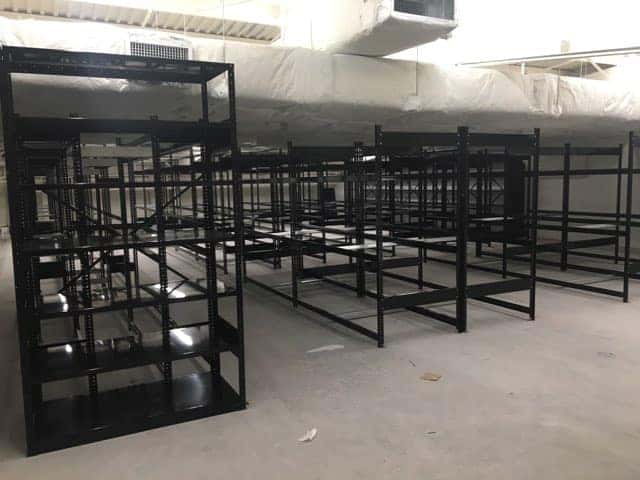 The owner supplied shelving and parts department equipment has been placed in proper areas. Newman would be glad to help you out with any BMW parts requests.
---
Upcoming Week Look Ahead:
Install VCT flooring in service area
Continue installing plumbing fixtures
Complete all service part lifts electrical hook ups
Final paint in all areas
Install all sprinkler escutcheons