Construction Update 3/2/2020
Construction continues! The install of the new sanitary line is complete and concrete has been poured for the sales building slab. Site lighting conduit is nearing completion and pole bases are being set.
Sales Building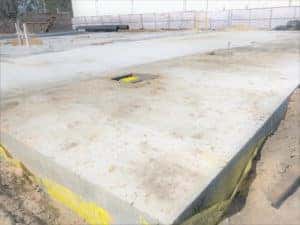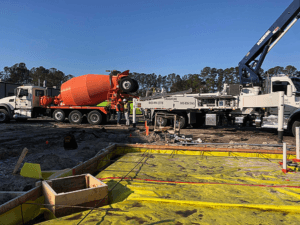 A big thank you to Caliber Associates for their commitment to getting this slab poured.
Service Building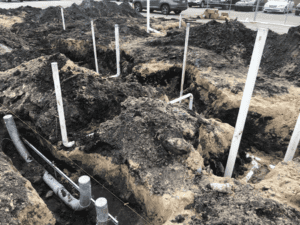 Service building underground plumbing and electrical wrapped up this week. Next up for the service building: slab preparations will be made and termite treatment completed before the slab is poured.
Site
DPS has run site conduit in the front parking area and began setting lighting pole bases to be filled with concrete this week.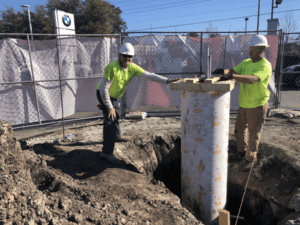 MSB Development began and completed installing the sanitary line across the site.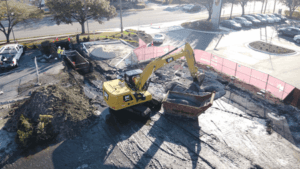 Looking Ahead
-Begin domestic water service tie in
-Prep and pour service building slab
-Steel delivery & erection at sales building
-Fine grade front parking area