Construction Update 5/4/2020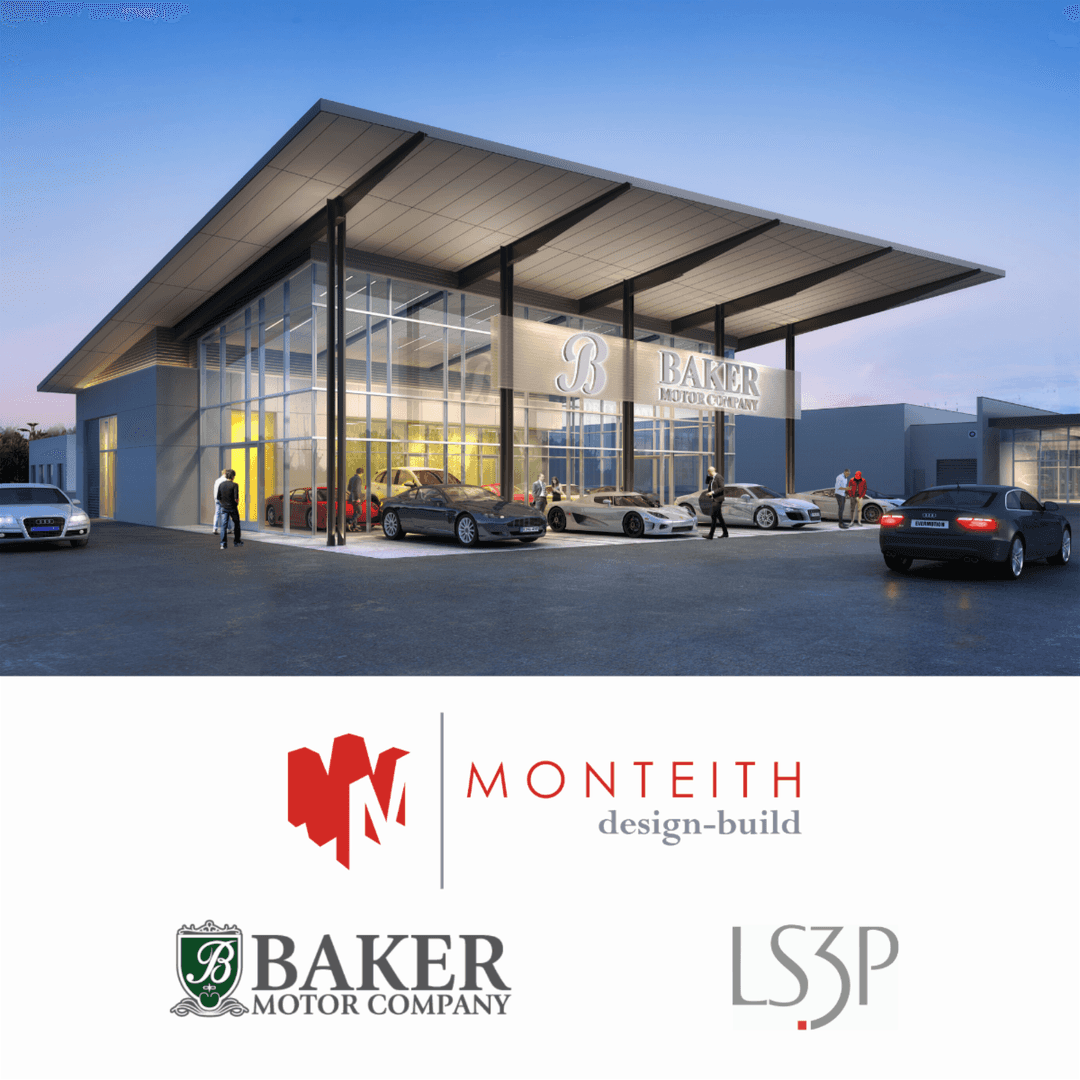 Baker Collection
Collection Update 5/4/2020
The sales building has been waterproofed and EFIS installation began. Hanging drywall has begun on the interior with finishing to follow this week. The remaining concrete was poured for the sales building as rough-ins were inspected. Framing in the service building continued and CMU was completed.
Sales Building
CSW, Inc progressed from waterproofing into EFIS this week. Waterproofing was first completed, followed by foam insulation panels, with EFIS application beginning at the end of the week. EFIS first coating is underway and two additional coatings will be applied.
Caliber Associates poured the exterior concrete slab under the covered canopy and at the club lounge patio this week.
DPS Electrical, Milam Plumbing, and A-1 Mechanical all passed rough in inspections this week!
Control joints cuts in the covered canopy have been made by Grey Interiors. Next, control joints will be installed.
Grey Interiors began hanging drywall in the sales building this week as shown in the BDC offices and corridor.
Service Building
Masonry in the service building wrapped up with the completion of the carwash CMU and wall curb in the handwash bays.
Simple Saver insulation was installed within the walls of the metal service building this week and Water Pointe progressed in to installing interior wall liner panels.
Grey Interiors began interior wall framing this week and we can now see the rest of the building floor plan taking shape.
Site
Looking Ahead
Service Building:
· Continue framing and drywall install
· Continue plumbing, mechanical, and electrical rough-ins
Sales Building:
· Continue hanging drywall
· Continue EFIS application
· Begin finishing drywall
· Begin curtainwall frame install