New Construction Update 12/13/2019
Demolition has begun on the old Porsche building to kick off the last piece of the Baker Wilmington campus to be replaced with the new Baker Collection building. This new and final phase of construction will rest between Baker BMW of Wilmington and Baker Porsche of Wilmington. Monteith is very excited to begin this last phase of construction and round out the campus for Baker Motor Company.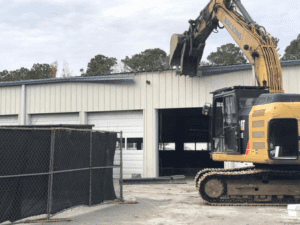 The first grab of the excavator begins taking down the building as onlookers from behind the fence discussed memories of decades spent inside.
Service Building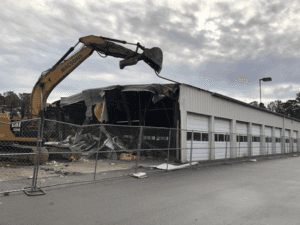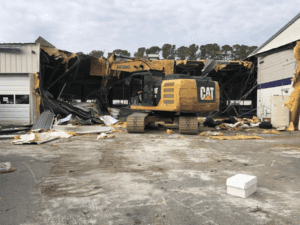 Macson's has made quick work of the service building demo. A big shoutout to the Macson's team for coming in and knocking this out in a timely manner!
Sales Building

With the service building completely down and on its way out, demo moves on to the old sales building portion.

Looking Ahead:
-Complete building demo
-Begin slab demo
-Begin underground demo