Routine Maintenance for Your BMW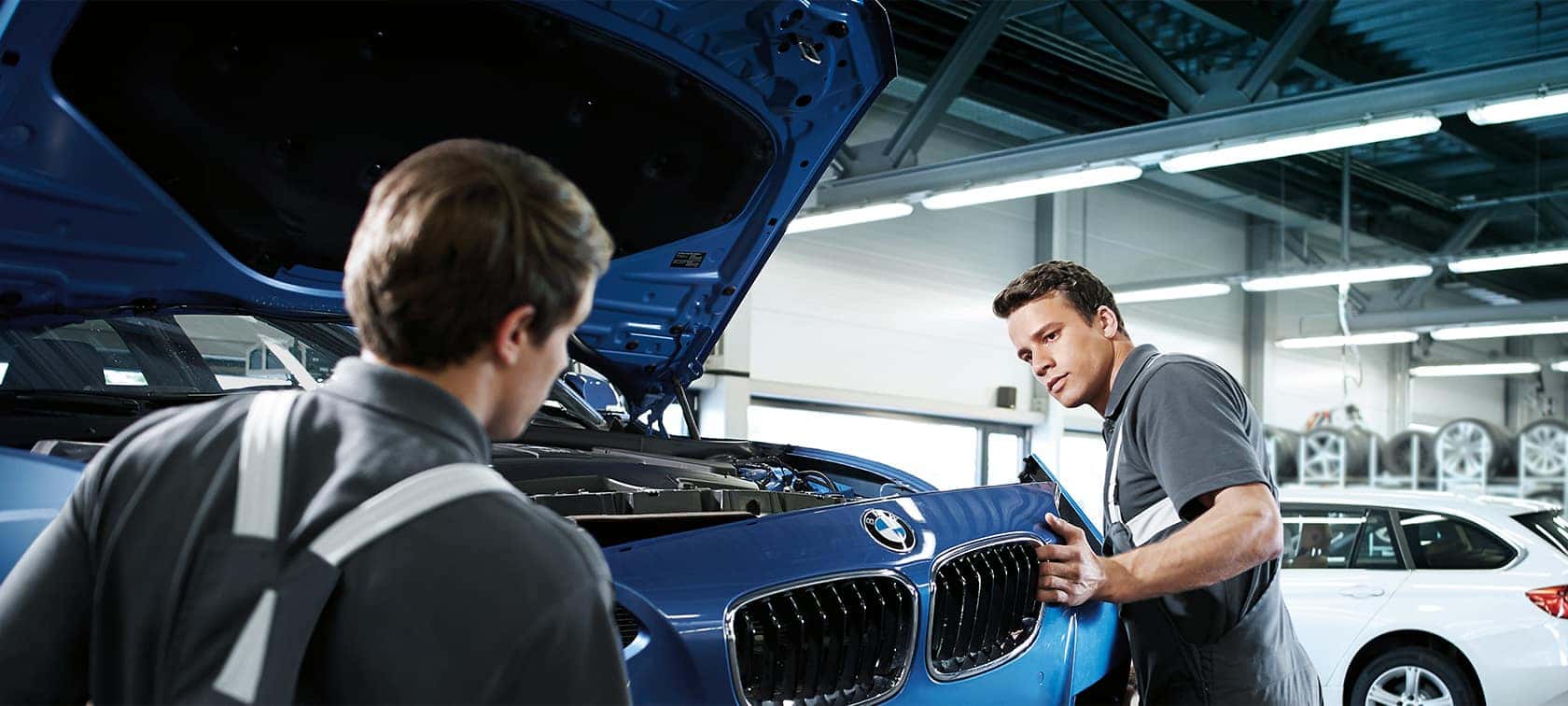 There's nothing more thrilling than driving your new BMW around Wilmington, but afternoon drives, the daily commute, and weekend road trips contribute to the natural wear-and-tear of your vehicle. To keep your BMW in tip-top shape, make sure you schedule regular, routine maintenance with the certified technicians at BMW of Wilmington who maintain and repair BMW vehicles using only authentic BMW parts.
Why is routine maintenance so important? It keeps your vehicle safe on the road, it saves money In the long run (spotting trouble before a major repair is needed), and it protects your investment (keeping your car in great condition for years to come).
Our technicians are highly qualified to service and care for your X1, X2, X3, X4, X5, X6, X7, 2 Series, 3 Series, 4 Series, 5 Series, 6 Series, 7 Series, 8 Series, Z4, M Models, i3, or i8. Schedule a maintenance appointment today at Baker Motor Company's BMW of Wilmington.
BMW of Wilmington is Eastern North Carolina's top BMW dealer serving Wilmington, Carolina Beach, Oak Island, Ocean Isle, Topsail, Rocky Point, Elizabethtown, Clinton, Fayetteville, and other surrounding areas.